Our services at Ksar Jouamaa are so many and diverse: We want freedom to permeate you, peace to captivate you and transport you beyond your strength, the setting to hypnotize you, making you lose your words, and serenely you felt at home.
Around a refreshment in our café, a delicious meal in our restaurant or even during a game of petanque.
Among our services at Ksar Jouamaa, you can also take advantage of our open-air party hall, through a succulent meal but also through magnificent shows tailor-made for you, in a masterful setting, peaceful silence and an incredible view. .
Rising or setting sun, revealing a cocktail of colors combined with the eruption of stars that gently take place, you just have to let yourself be carried away by a gentle breeze that will blow within you.
In the morning with a good coffee, in the afternoon with a tasty tea or in the evening with a cocktail, you can enjoy modern comfort sprinkled with the promise of a change of scenery.
We want our services at Ksar Jouamaa to be the realization of your dreams, your desires or even your personal challenges, that they help you get lost in order to find yourself better, but above all that they help you perhaps to to know and to know us. We are here for you and to make you discover a sacred environment, precious traditions, an atypical culture, and a unique sharing. The mixture of cultures and traditions is the greatest wealth in the world.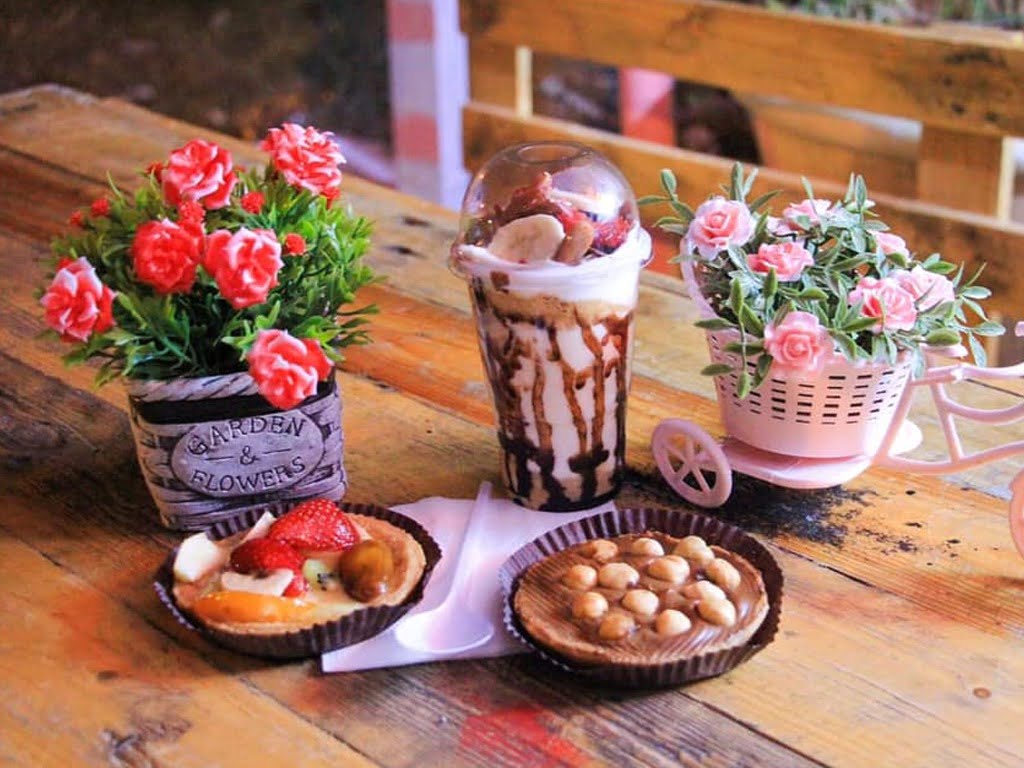 From the flavor of mint tea, to the smell of black coffee, to the delight of a cocktail or a juice, or even in front of a magnificent Chicha, the scent of serenity settles peacefully in these walls facing to the splendor of a wordless and endless paradise.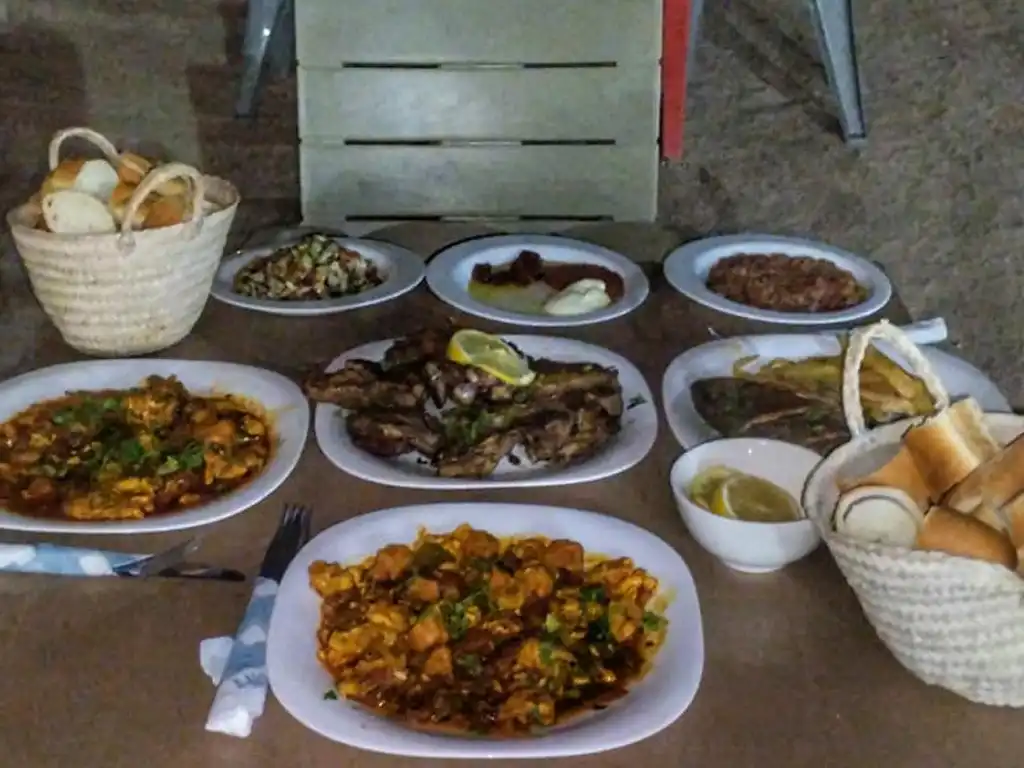 Enjoy a magnificent landscape in an extraordinary place while tasting a succulent meal and discovering new flavors, such is the work of a little corner of paradise somewhere in the middle of the world, sprinkled with a delicious team.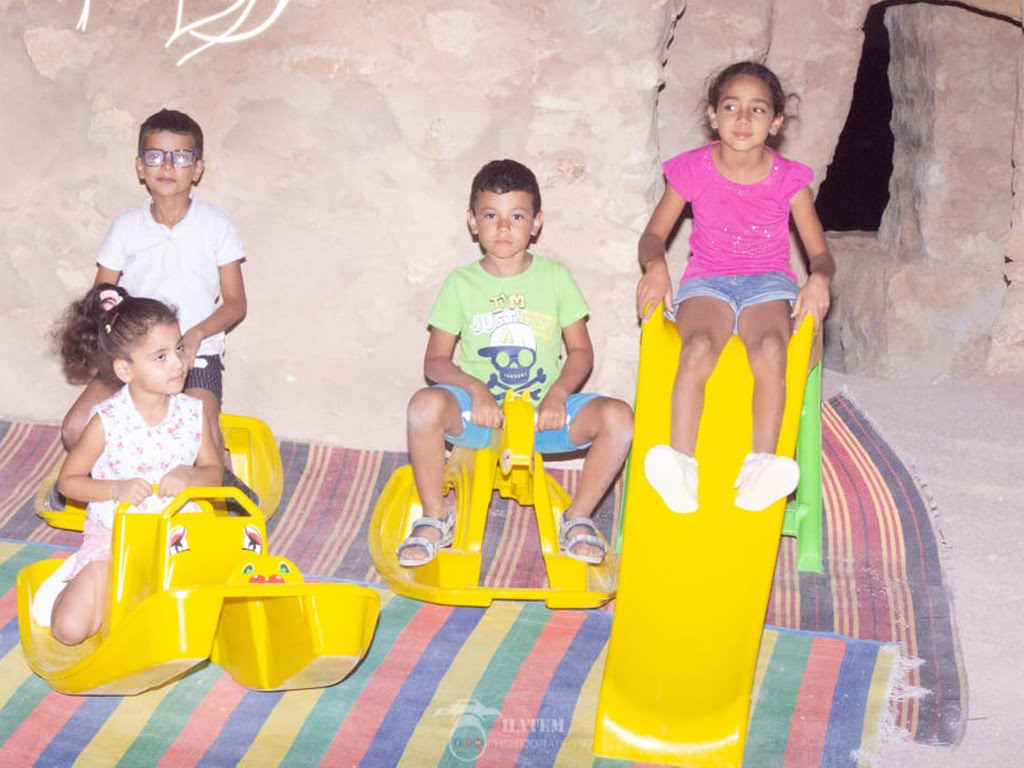 Just as important as the universe that surrounds this jewel of rocks, a cozy little place, a little reading, entertainment and game corner has been designed for the benefit of your little ones. Outdoors, under umbrellas, listening to an account by the parent narrator, is a moment one couldn't help but think of Ksar Jouamaa. Combining security, entertainment and interest, this little corner will allow your children to flourish.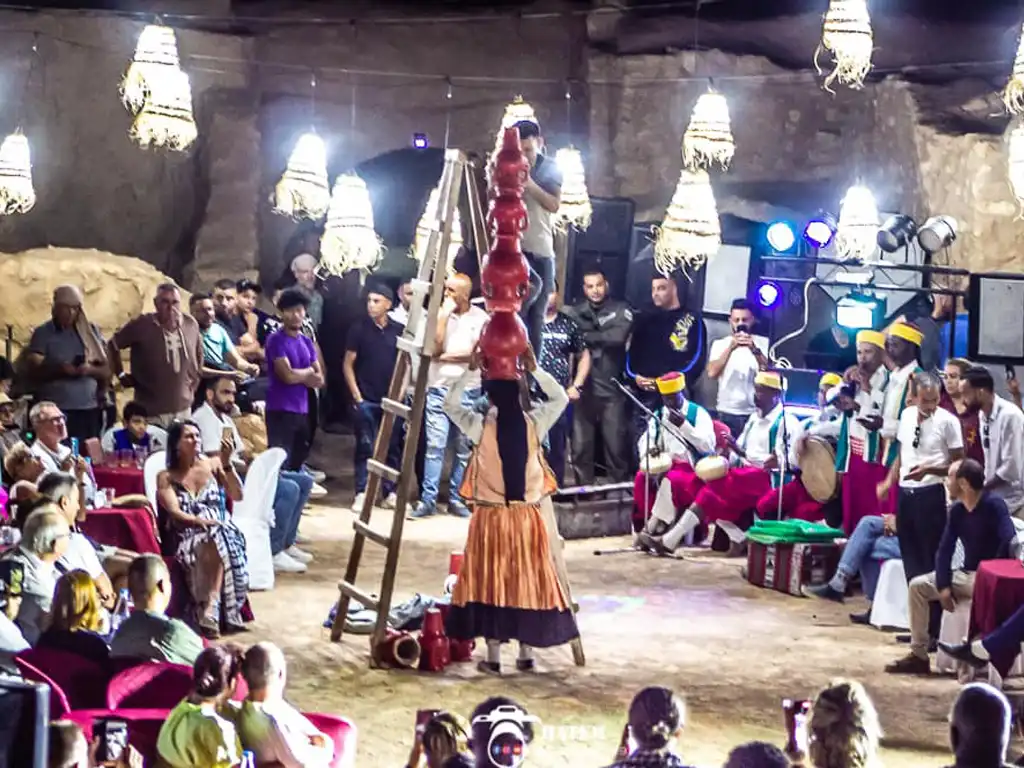 In this arena of stones, where the sun and the stars are the soul of the place, You can attend sumptuous shows, or celebrate your own wedding, birthday, engagement, golden or diamond wedding parties. or others. It is also an ideal place for workshps, school or association workshops, assemblies, meetings, congresses, seminars for companies, companies, associations, educational establishments or others.
A perfect place and ideal space for your meetings, seminars, workshops, etc..
More information ? Tell us !