An organic breakfast at the gentle awakening in the cradle of nothingness, in the heart of a palace of a thousand and one stones, such is the promise of a beautiful day.
But, the Ksar Jouamaa sees bigger and will set up for you, a magnificent table for the tasting of a very succulent ORGANIC breakfast, facing a landscape leaving silence as the only word.
Imagine yourself in comfort but without modernity, like a return to basics in a palace that will seduce you and welcome you like queens and kings.
Rediscover the taste of a good product through a good ORGANIC breakfast. Find yourself thanks to your personalized refuges and rediscover the beauty of life through the transparent harmony of colors and the idyllic setting.
You'll be home in a few hours and won't want to leave. Let yourself be surprised by a wonderful sunset but also by its sunrise very early in the morning that you can sprinkle with a good little coffee or any other things according to your choice.
You will be master of your stay and we will be there to meet your desires and pamper you, in particular thanks to this ORGANIC breakfast.
Don't be afraid of change, of a change of scenery, of a return to basics. You will come out of it only grown and changed. Accompanied by a little coffee smoke, an organic lightness, you will be both close and far from your usual flavors.
Have the pleasure of welcoming a new experience into your life, just through an ORGANIC breakfast prepared to measure for you. Like a nugget at dusk each morning of your stay. It will only be embellished and rich.
Every morning, a breakfast for you, to illustrate the sunrise and give you a good start to the day. The Ksar Jouamaa takes care of it. Indulge !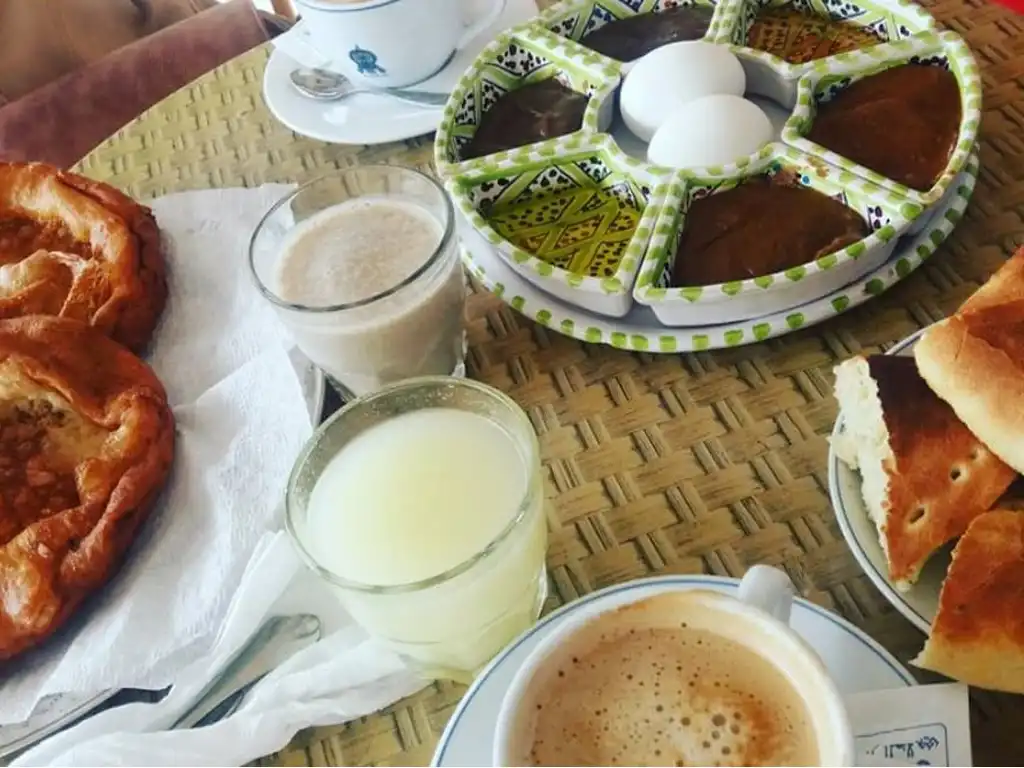 It is in front of a landscape whispering of itself the peace and the secrecy of the place, that you will be able to savor in the early morning a delicious ORGANIC breakfast. It will be prepared by us, especially for you. From the freshness of a juice to crusty bread and the smell of a good coffee, all you have to do is let the sky enchant you with its blue carpet. You will feel the lightness of a moment of stillness. This is the magic of Ksar Jouamaa.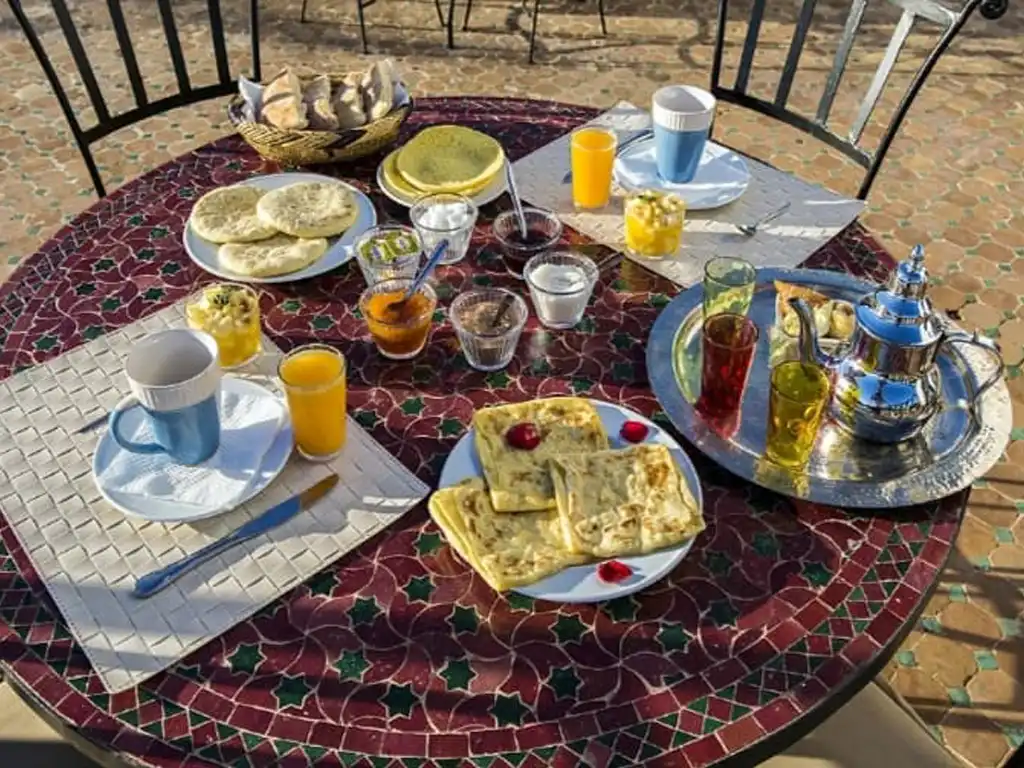 Gently awaken by the sound of silence in your little cocoon of rocks, a new day of discovery will await you. But before that, the Ksar Jouamaa restaurant team will have prepared a magnificent ORGANIC breakfast for you, which you will enjoy with your eyes closed. The flavors and the beauty of the landscape will accompany you in your sweet gustatory dream… Like an escape into the heart of a culture.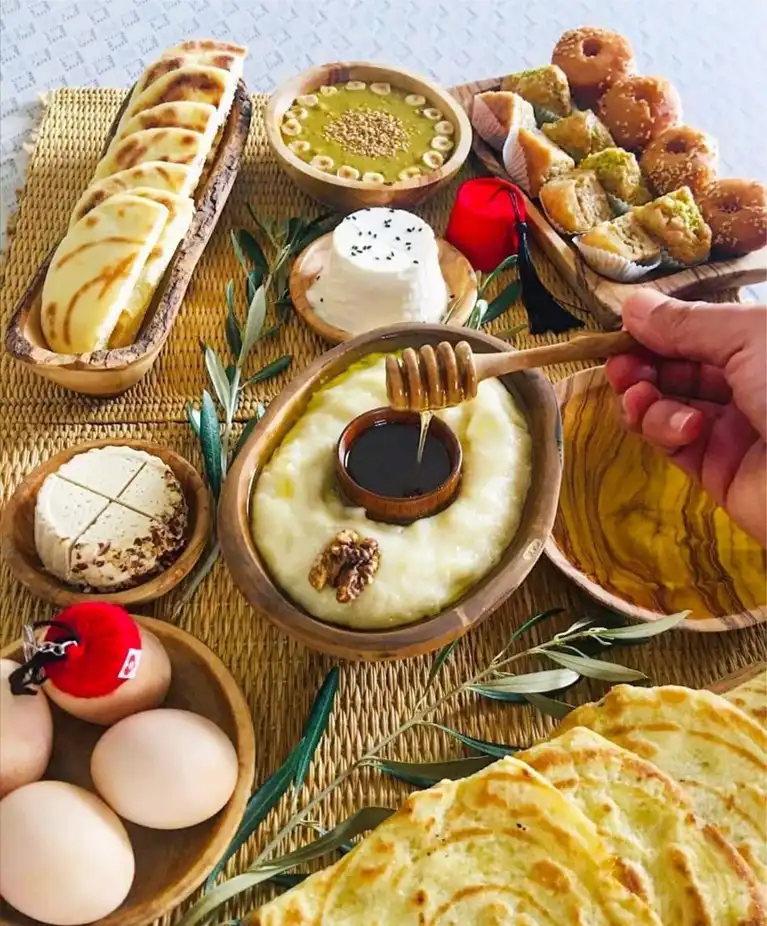 You want to go back to basics and live a new experience, you have knocked on the right door. The Ksar Jouamaa is the ideal unusual place through its ghorfas, its nooks and crannies but also through the catering service it has. Indeed, you can eat each of your meals there, especially in the morning: an appetizing organic breakfast served by the Ksar team. Nothing like a good coffee and a pastry to get in shape for a hike!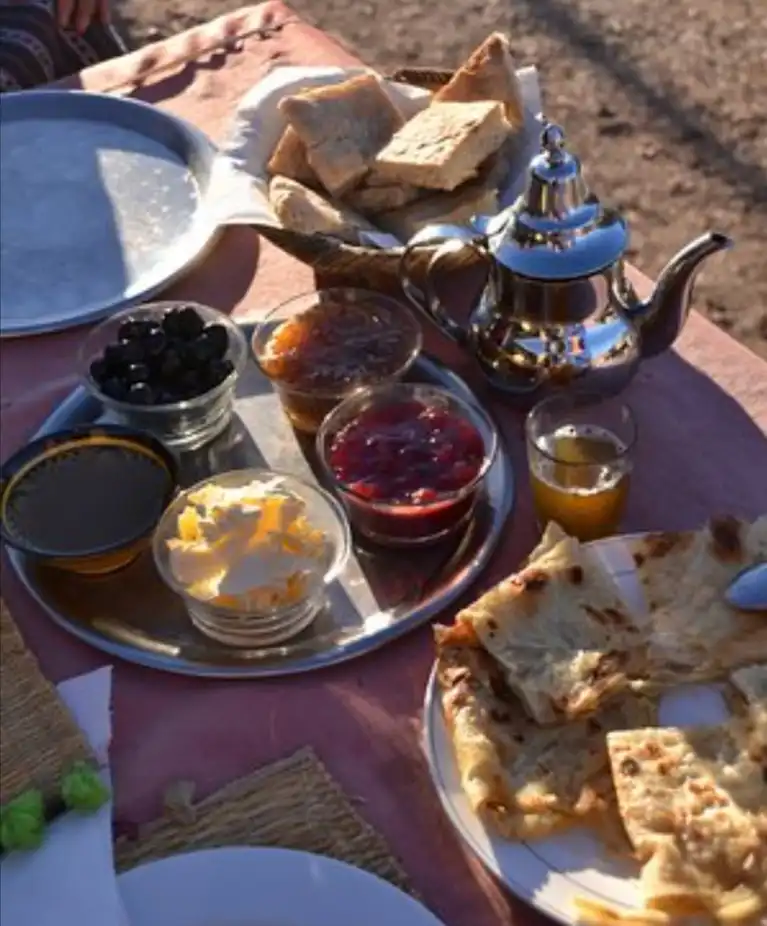 On a mild morning at Ksar Jouamaa, where the twilight melts the night, a magnificent ORGANIC breakfast will be waiting for you… The steam of a coffee or the freshness of a juice, you only have to choose! Our Restaurant team will take care of pampering you but above all pampering your taste buds through different smells and flavors. Traveling without even moving from your seat, such is one of the decisions of our unusual establishment.