Go on a hike. Go on a walk to leave your footprints on new lands. Go on an adventure to find your own adventure and come back enriched by discoveries and sharing with the locals.
To live this beautiful experience, the Ksar Jouamaa carefully organizes wonderful hikes in places where the beauty is breathtaking. A paradise you won't see anywhere else.
Go on a hike. Walking unescorted by time, soaking up the silence, touching the desert lands, and getting lost in the horizon line. Such is the promise of a subtle reunion with yourself!
Go on a hike. Walk in narrow places. Having that feeling of touching the sun or being on top of the world. Knowing silence and lightness for the first time and letting yourself be taken in by it. These are all the sensations that you will be able to feel through a hike with us, on our most beautiful and mysterious paths in the country.
You will have the privilege of leaving to discover Tunisia, its depths and its secrets through the love of the country and the knowledge of one of our professionals from Ksar Jouamaa.
All the questions you may ask yourself will find their answers in the mountains, in the heart of the desert, in small steep villages where blue and white dominate the architecture.
Through your eyes and your footprints, you will become one of the figures and one of the symbols of our fortress, because Ksar Jouamaa will only regain its full splendor through your presence and your own discoveries of the country. This therefore involves our "hiking" activity offered and personalized for you!
As with any hike, having suitable, comfortable and already tested shoes is essential. To cope with the different conditions, it is advisable to protect yourself from the wind and sun exposure with appropriate, waterproof clothing that allows the skin to breathe.
The stick lightens the work of the legs significantly and allows hikers to better balance themselves on the descent.
And of course, all of your gear should fit in a backpack.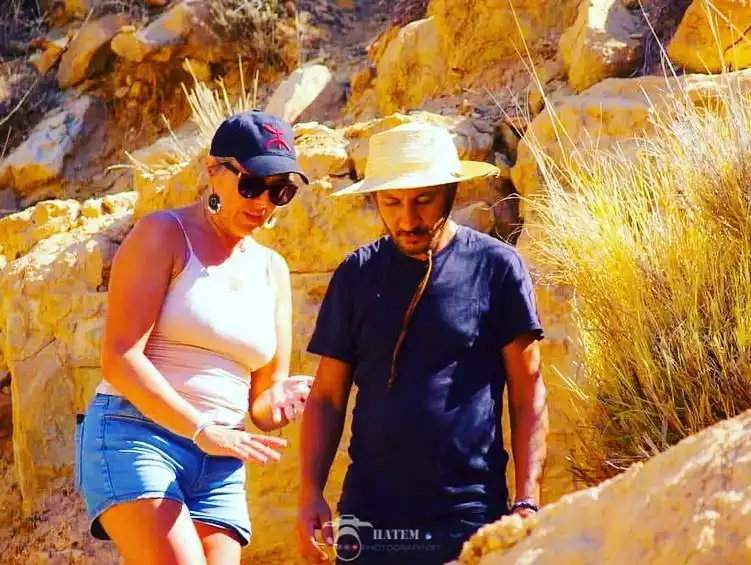 Do you want to walk on steep paths, in the middle of the Tunisian mountains, under a bright blue sky? The Ksar Jouamaa has what it takes for you! This one offers you an escape around his palace through a magnificent hike. Go with us for an experience in the heart of a nature that  will allow you to discover sublime settings and panoramas.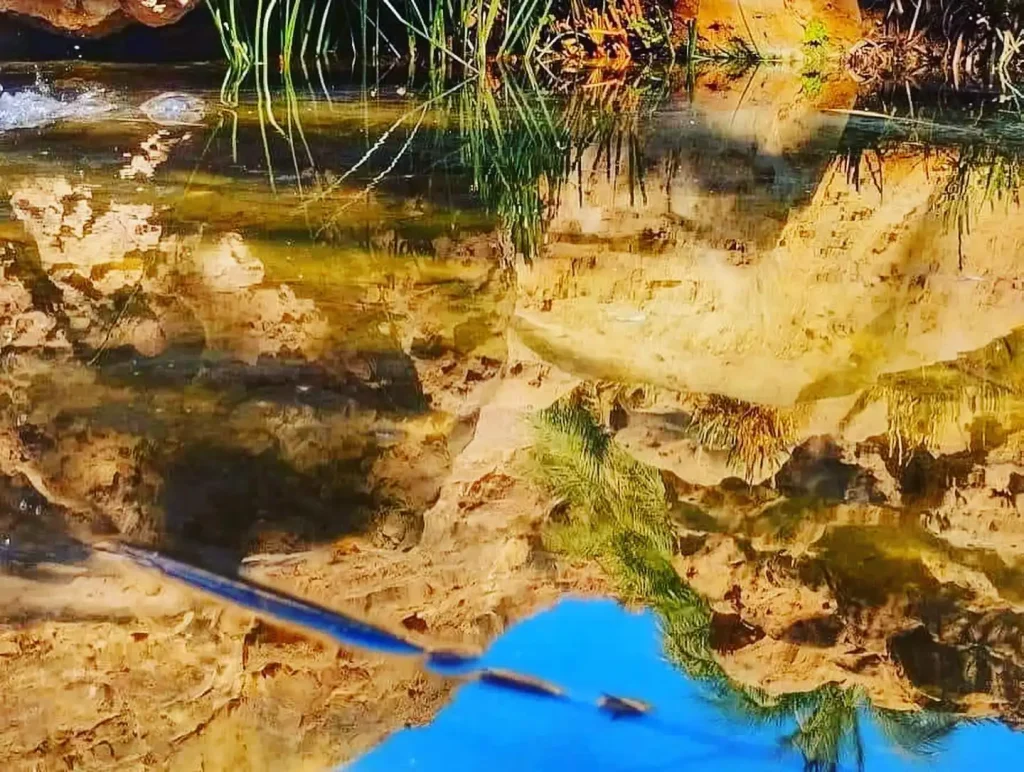 Step by step, crossing the links of a sumptuous mountain range, and passing through a splendid oasis where the shadows of the palm trees almost reflect in the sky. The Ksar Jouamaa, with its aura of mystery, will decorate your stay with magnificent discoveries. We promise you sites where the beauty will be paradisiacal and imnotifying.